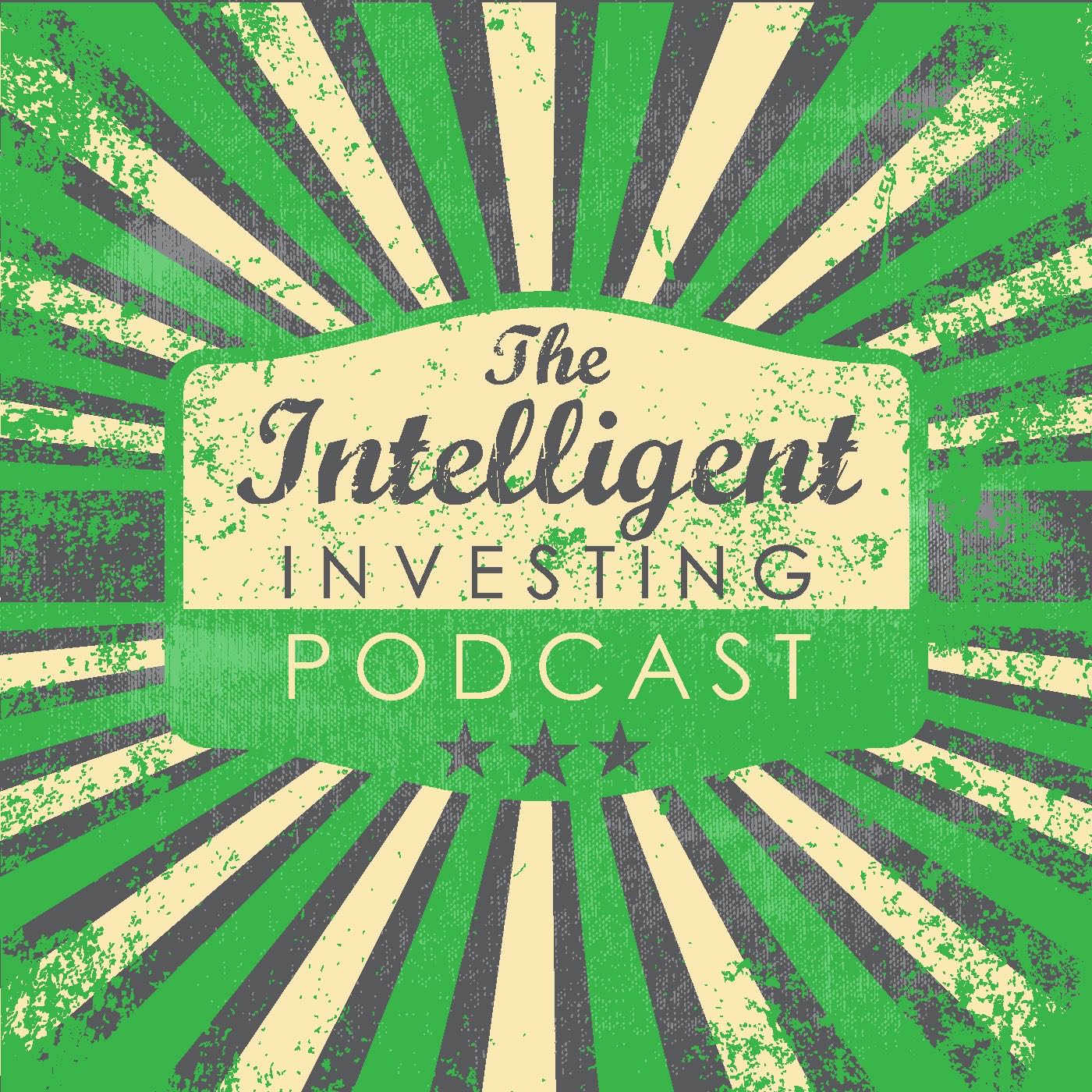 #143: Game Stop, Robinhood and the Merrymen of Reddit - What actually happened?
Apr 15th, 2021 by Eric Schleien
The GameStop short took many by surprise and brought the world of short selling into the mainstream. Join us for this in-depth panel moderated by Eric Schleien of the Intelligent Investing Podcast with Jake McClure of The Personal Wealth Coach Podcast and Rick Bloom from Rick Bloom Talks Money on the nuances of what actually happened, and how all the pieces fit together.
Eric Schleien's Book
Thank you for supporting the podcast. My new book, Principles of Power, is now on Amazon. I would be incredibly grateful and humbled for a purchase with an honest review.
About Principles of Power
"Principles of Power can be related to as an advanced Coaching Handbook for Leaders. 
If you are a leader, an aspiring leader, a coach, consultant, or program facilitator, this book is designed for you. The material is delivered inside of a modern leadership context of service and contribution. 
Eric features many partnerships in Principles of Power. His inclusion of useful quotes from Warren Buffett, Charlie Munger, Werner Erhard, Nassim Taleb, Seth Godin, and many other leaders attests to the thinking and the research that went into the writing of this book. 
It is now undeniable that the understanding and implementation of powerful Listening, authentic Relationship, and a recognizable Permission to Lead, are cardinal distinctions of effective leadership. 
The word, 'cardinal' has a Latin root and means 'hinge' – like a hinge on a gate. So, like a hinge, cardinal distinctions are connected to every nuance of leadership. You will see these distinctions in action in the background of Eric's many leadership conversations. 
Authentic Relationship, for example, is essential to the effectiveness and empowerment of the participants and the leader. If authentic Relationship is missing, any outcome or result devolves to the result of domination or force, and is not an outcome of effective leadership.
Consider this: Leadership is granted by the permission of those being led. Take a moment and allow that to sink in.
The job of the leader is that of an environmentalist, providing the space for people to collaborate, flourish, and create. These two different activities, management and leadership are often commingled, especially in business schools and in the workplace. They are distinct and operate under different rules and measures. It's like Checkers and Chess – Same game board, different games with different rules and outcomes.
Disentangling and distinguishing the two arenas of activity grants power to both managers and leaders.
 So, the fundamental exercise of listening for people's greatness is in the background of every sentence in this book. And there is much more…
Principles of Power is strongly influenced by the transformational work of Werner Erhard. Much of the author's thinking is also grounded in the classic distinctions of Tribal Leadership and the thinking of Warren Buffett and his partner, Charlie Munger. 
Those, plus Eric's own extensive practical experience renders Principles of Power to be an extremely useful 'go-to' resource, filled with useful, implementable information, sprinkled liberally with memorable quotations from intelligent diverse sources – all apt and worth adding to YOUR leadership lexicon."
- John King, co-author of Tribal Leadership
Other Resources
About Eric Schleien
Over the past decade, Eric has trained thousands of individuals including board members of public companies and Fortune 500 CEOs. Eric specializes in organizational culture and has become a leading authority on organizational culture in the investment industry.
Eric has been featured in The Wall Street Journal, GuruFocus, and was featured in Warren Buffett's Biography, "Of Permanent Value." Eric is also a certified Tribal Leadership consultant with over a decade's worth of experience in the field of transformational coaching. Since 2012, Eric has specialized in producing breakthroughs at the level of organization. He's also the co-creator of the Udemy course, Leadership By Design. Eric also hosts The Intelligent Investing Podcast which is a business/value investing podcast.
Eric loves interviewing interesting people and has interviewed Warren Buffett's son, Peter Buffett, Jimmy Fallon, and former adult film star, Bree Olson as well as over 100 interviews on his podcast.
Eric currently serves as the Chief Executive Officer of Granite State Capital Management, LLC and runs a real estate investment and consulting firm, Wyoming Warehousing & Safe Deposit Company.
About Jake McClure
Jake McClure has been working with his father and partner, Jeff in finance since January of 1991. In 2010 he completed business studies for his designation as Certified Investment Management Analyst® at The Wharton School, University of Pennsylvania. In 2007 In concert with Jeff, he founded an objective, fee-based fiduciary service in The Personal Wealth Coach, an SEC Registered Investment Advisory Firm.
Jake is married to Alissa, a cellist, and a world traveler. They have two children. Jake is also a successful artist, having been commissioned by the Austin Ballet's BATS to create the 2011 annual Long Award, and has had showings of his artwork in many public places. Jake has also given musical business advice to several major recording labels and production companies. His passion lies in finding the links between economics, art, and music, then defining those links in the lives of his clients.
About Rick Bloom 
Rick is a partner and co-founder of Bloom Advisors and the law firm of Bloom, Bloom & Associates. He is a licensed attorney, certified public accountant (CPA), and financial advisor. Additionally, Rick holds the Series 65 license.
Rick currently hosts the podcast "Rick Bloom Talks Money" and writes a weekly financial column in the Observer & Eccentric Newspapers. He served as host of the popular "Money Talk" radio show on WXYT-AM 1270 and the "Rick Bloom Show" on WDTK-AM 1400.
Rick was a featured writer of regular financial columns for the Detroit News and Oakland Press and also aired twice-daily business updates on the Michigan Radio Network. He has been recognized by a variety of esteemed financial publications and has been named a top financial advisor for several years. He has presented at conferences and given speeches to hundreds of business and civic organizations throughout his career and has made appearances on both radio and television. Rick is a member of the Fidelity Investment Financial Advisory Council.
Rick is an honors graduate of both Michigan State University and the University of Michigan Law School.
Help Out The Podcast
If you like The Intelligent Investing Podcast, please consider leaving a rating and review on Apple Podcasts. It takes less than 30 seconds to do and makes a huge difference! You can also join the Facebook page!      
You can subscribe to the podcast on the following platforms:
CONTACT ERIC SCHLEIEN
Facebook  |  LinkedIn  | Twitter  | YouTube | GSCM | Instagram
Email: IntelligentInvesting@gmail.com
Share
|
Download(

Loading

)