Episodes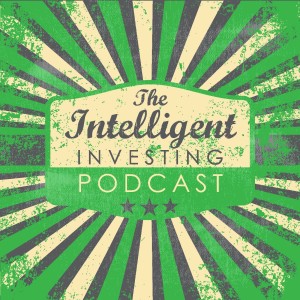 Monday May 04, 2020
Monday May 04, 2020
Subscribe
If you like The Intelligent Investing Podcast, please consider subscribing on:
IF YOU'D LIKE TO WATCH THE INTELLIGENT INVESTING PODCAST ON YOUTUBE, CLICK HERE.
Summary
In this episode of The Intelligent Investing Podcast, I sit down with David J Flood to discuss Microwave Filter Co (MFCO).
You can read more about the company on David's Blog, here.
About David Flood
David runs the blog, Elementary Value, and is a private value investor based in the UK. His investing approach is grounded in the fundamental precepts of value investing based upon Ben Graham's core concepts of 'Intrinsic Value' and 'Margin of Safety'. His investment strategy involves looking at both 'Deep Value and 'Franchise Value' situations and using the value investing framework to analyze the financial and corporate facets of a given prospective investment.
Staying In Touch With David Flood
Staying In Touch With Eric Schleien