Episodes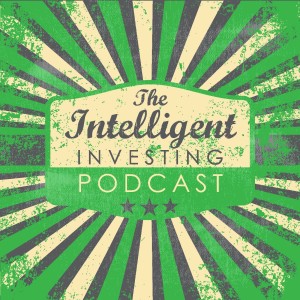 Wednesday Apr 15, 2020
Wednesday Apr 15, 2020
For a review of this situation, please see: https://savefirsthandtechnology.com/
Subscribe
If you like The Intelligent Investing Podcast, please consider subscribing on:
Overview
In this episode of The Intelligent Investing Podcast, I had the pleasure of chatting with Don Chambers who is an activist currently involved with shaking things up at Firsthand Technology Value Fund (SVVC)
To see Don's presentation on SVVC or to get in touch with questions if you are a shareholder of SVVC or want to learn more information, please go to the presentation website, here.
About Don Chambers
Donald R Chambers currently runs the website, SaveFirstHandTechnology. He is also a recently-retired (June 2017) professor of finance with 36 years of teaching experience. Dr. Chambers has written several books regarding investments and personal finance that are distinguished by their clear writing and ability to make difficult concepts accessible to his audience. He is the lead author of the 600+ page Modern Corporate Finance: Theory and Practice which is in its eighth edition (forthcoming with FlatWorld), the 1,000-page Alternative Investments which is in its third edition with Wiley, and several other books on finance. Dr. Chambers has published over 50 scholarly articles.
​Dr. Chambers has had numerous appearances in media including national television, national public radio, regional television, and regional radio. Dr. Chambers co-starred in a nationally-televised cable television series regarding finance in 1988 (45 Fortune) and frequently serves as a public speaker.
In more recent years, he has written numerous blogs and spoken frequently regarding investments in his role as Chief Investment Officer of Biltmore Capital Advisors.
About Eric Schleien
Over the past decade, Eric has trained thousands of individuals including board members of public companies as well as several Fortune 500 CEOs. Eric specializes in organizational culture and has become a leading authority on organizational culture in the investment industry.
Eric has been investing for 15 years and has been using breakthrough coaching methodologies for over a decade. Eric had the insight to combine proven coaching methodologies with shareholder activism techniques to create an entirely new model for shareholder activism that was more reliable and created greater sustainable results in a rapid period of time. On average, Tribal Leadership produces a 3-5x increase in profits of culturally troubled companies within an average of 24 months or less.
Eric currently resides in Philadelphia, PA.