Episodes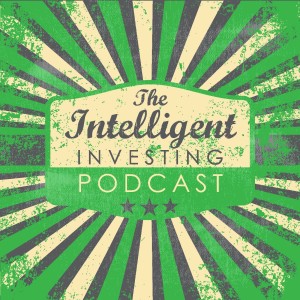 Friday Mar 27, 2020
Friday Mar 27, 2020
This is Part 6 of a special Coronavirus Investing Series. If you have not listened to Part 1, please click here to get the overall context/market overview during this unprecedented time.
You can also listen to:
In this episode of The Intelligent Investing Podcast, Eric Schleien & Jeremy Raper discuss opportunities in the Gold Sector.
Macro View
The macro view is that due to the massive debasement of currency during this coronavirus pandemic, that will be bullish for gold prices. In addition, gold companies such as Kinross Gold are shutting down production due to coronavirus outbreak which ends up being a net-positive for the commodity. Unlike commodities such as copper, gold demand is not impacted by economic activity due to less actual functional utility. 
Gold Mining Stocks
However, Jeremy prefers Gold Minding stocks to owning actual physical gold outright. The reason for this is that if you can buy a gold miner that has been dumped during this coronavirus crisis, and you can find one where their revenue is in US Dollars but their costs are in their local non-US currency, you can also benefit from margin expansion. The margin expansion comes from cheaper labor costs, a lower price of oil, and a debasement of non-US currencies which have been destroyed in relationship to the US Dollar.
Polyus Gold
Polyus PJSC (Russian: ПАО "Полюс") is a Russian gold mining company. It is the largest gold producer in Russia and one of the top 10 gold mining companies globally by output (2.84 million ounces of gold production in 2019). It is headquartered in Moscow and is listed on both the Moscow and London Stock Exchanges.Polyus' main assets are located in Eastern Siberia and the Russian Far East - in the regions of Krasnoyarsk Krai, Irkutsk Oblast, Magadan Oblast and the Republic of Sakha.
The company is controlled by Said Kerimov, son of Russian billionaire and politician, Suleyman Kerimov.
Due to the majority share ownership of Polyus by Said Kerimov, the company is not a buyout candidate. However, the company will benefit from margin expansion and Jeremy believes the company is trading at low-mid single digits of earnings based on $1,500 gold price. That equates to a 7.5% dividend yield on a conservative basis and probably higher with margin expansion.
If you want to listen to the episode of Jeremy discussing Polyus Gold, you can listen here. You can also listen to the commentary on Polyus on YouTube.
DRD Gold
Another gold mining stock that Jeremy likes is DRD Gold based out of South Africa. Like Polyus, they will benefit from a depreciation in their local currency (Rand), and benefit from higher gold prices. Unlike, Polyus, the company is a takeout candidate as their parent company has moved up its ownership stake in DRD from 40% to over 50%. DRD has a boatload of cash and no debt. The company currently trades at a very low P/E bases off $1,500 gold and their parent may very likely buyout shareholders in order to take advantage of the low stock price. Furthermore, the parent will probably want access to a large amount of cash being that the parent is somewhat levered. It's interesting to note that DRD pays an unusually low dividend which Jeremy suspects are due to marching orders from the parent company.