Episodes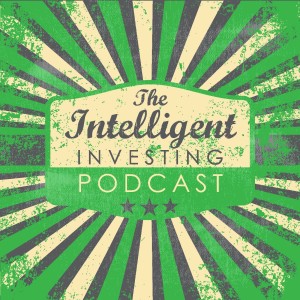 Thursday Jun 02, 2022
Thursday Jun 02, 2022
Summary
In this episode, I break down the current paradigm for shareholder activism, speak to the new model that I invented which is vastly superior both in results and reliability. We discuss the myth of "if it can't be measured, it doesn't exist", the myth around "soft skills", and how people often ask the wrong questions or measure the wrong stuff due to perverted influences by HR departments.
If you're interested in more discussion of the new model for shareholder activism I developed, see the following links below:
New Podcast
Hey All! I've started a second show completely devoted to the field of Ontology which is another huge passion of mine. Please check out The Eric Scheien Podcast which is an ontological podcast where I break down distinctions of human consciousness as an access to enhancing performance.
HELP OUT THE PODCAST
If you like The Intelligent Investing Podcast, please consider leaving a rating and review on Apple Podcasts. It takes less than 30 seconds to do and makes a huge difference! You can also join the Facebook page!      
You can subscribe to the podcast on the following platforms:
GET IN TOUCH WITH ERIC SCHLEIEN
Facebook  |  LinkedIn  | Twitter  | YouTube | GSCM | Instagram
Email: IntelligentInvesting@gmail.com