Episodes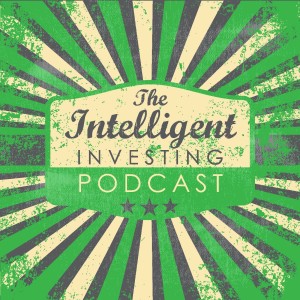 Wednesday Sep 29, 2021
Wednesday Sep 29, 2021
It's Eric Schleien back atcha with Episode #166 of The Intelligent Investing Podcast. Today I bring on Jason Rivera to discuss BE Semiconductor Industries NV (BESIY).
Summary
Jason found the company when they were a $640 million dollar market cap company. Since then, the stock is up ~10x. Not a bad return! When Jason  found them, they were a pick and shovel play in the semiconductor industry. The company builds testing kits. They also build plastic casings for the actual semiconductor pieces. They're a necessary business for the semiconductor industry. Jason believes you can expect that trend rapidly grow because of the internet of things and 5G.
Jason  found the stock by going one by one through the OTC markets database. There's around 20,000 companies listed there.
More About Eric Schleien
To learn more about me, Eric Schleien, check out my personal website and business website. You can also reach out to me on Twitter, Instagram, and LinkedIn.
If you'd like to read my book, you can find it on Amazon. Reviews are appreciated!
Get In Touch With Jason Rivera
To learn more about Jason Rivera, check out his website: Value Investing Journey
New Podcast
Hey All! I've started a second show completely devoted to the field of Ontology which is another huge passion of mine. Please check out The Eric Schleien Podcast which is an ontological podcast where I break down distinctions of human consciousness as an access to enhancing performance. To learn more about Eric's work, check out his ontological coaching firm, Transformational Leadership Associates.
Help Out The Podcast
If you like The Intelligent Investing Podcast, please consider leaving a rating and review on Apple Podcasts. It takes less than 30 seconds to do and makes a huge difference! You can also join the Facebook page!      
You can subscribe to the podcast on the following platforms:
Contact Eric Schleien
Facebook  |  LinkedIn  | Twitter  | YouTube | GSCM | Instagram
Email: IntelligentInvesting@gmail.com