Episodes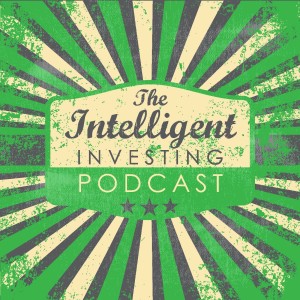 Monday Sep 27, 2021
Monday Sep 27, 2021
Join Eric Schleien as he discusses Altria Group Inc (NYSE: MO) with Jason Rivera from Value Investing Journey. Eric Schleien has been following Altria for many years and brought Jason on after he saw that he's talked about it on his website. For those who don't know, Altria is the maker of Marlboro cigarettes and is considered the ultimate sin stock. You can make the argument that the stock has often been cheap due to the fact it is a sin stock leading to high rates of returns over many decades.
About Eric Schleien
To learn more about Eric Schleien, check out his personal website and business website. You can also reach out to him on Twitter, Instagram, and LinkedIn.
Microcap Shareholder Activism
If you are an executive of a microcap public company or a large shareholder of a microcap company where the executives are not doing right by shareholders, I'd be happy to see if me and my team can help with our novel approach to shareholder activism. For more information, see our offering at Transformational Leadership Associates and would be happy to do a free consult.
If you'd like to read Eric Schleien's book, you can find it on Amazon.
What Are Sin Stocks?
Sin stocks are public companies involved in activities that are considered unethical by society, such as alcohol, tobacco, gambling, adult entertainment or weapons. ESG investors tend to exclude sin stocks, as the companies involved are thought to be making money from exploiting human weaknesses and vices.
Why Do People Avoid Sin Stocks?
A common question people ask is why do people avoid sin stocks? In reality, a stock doesn't know you own it. As long as you aren't participating in a secondary offering, you buying stock in Altria in no way contributes to the tobacco industry. However, even though that is the reality, there are many reasons why people avoid sin stocks. For example, there is an entire investment industry around what is coined ESG. ESG stands for Environmental, Social, and Governance. Companies are given a score based on a variety of metrics. This has led to a whole new money making scheme in the name of "feeling good" about what you're investing in despite the fact it makes no actual impact to the planet. However, this ESG fad has led to opportunities for prudent investors.
Altria Stock Valuation
Jason discusses how he values Altria. Jason assumes the company is worth 11x EBIT which he considers high for most companies but appropriate for Altria. That would get you to a value of about $129.5 billion. Then, if you add cash of just under $2 billion and subtract the company's $28.2 billion in debt, that gets you to a value of about $101
Most companies, I wouldn't value it. An 11 X EBIT, multiple them. I would, again, for the competitive advantage we already talked about, so that gets us to a value of about 129.5 billion. Plus cash they had about just under $2 billion cash minus all of their debt at $28.2 billion. That gets us to a value of about $101.3 billion. This contrasts to a current market cap of about $93 billion.
What's The IRR For Altria Stock?
Jason assumes that the future returns for Altria will essentially be their dividend of just over 7%. In addition, Jason believes the company will be a good hedge for inflation. This IRR is much higher than a US Treasury Bond and he believes it is a good fit for a long-term portfolio with someone who is extremely risk averse.
About Jason Rivera
To learn more about Jason Rivera, check out his website: Value Investing Journey