Episodes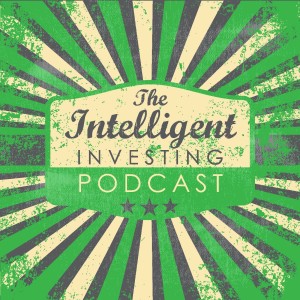 Friday Sep 24, 2021
Friday Sep 24, 2021
Hi, it's Eric Schleien, and welcome back to another episode of The Intelligent Investing Podcast! In this episode, I had the pleasure of sitting down with the wonderful Jason Rivera who runs Value Investing Journey. I've always liked government contractors due to the sticky nature of their business, high margins, and lots of recurring revenue. I also love them when they are tiny and undiscovered and filling some interesting niche or segment of their market. A company that seems to possibly fit that bill is WidePoint Corporation (WYY).
What Is WidePoint Corporation?
WidePoint Corporation (WYY) is the leading provider of Trusted Mobility Management (TM2) solutions. TM2 converges at the intersection of WidePoint's pioneering Telecom Lifecycle Management (TLM), Telecom Bill Presentment & Analytics, Mobile and Identity (IdM) Management solutions.
Market demand for secure mobile management such as WidePoint TM2 solutions is increasing due to security risks and vulnerabilities that could result from allowing mobile devices and cloud-based applications access to an organization's technology infrastructure. In today's connected world with high-profile data breaches, it is important for an enterprise to have a TM2 solution in place to protect valuable mobile assets and infrastructure while complying with changes in privacy and data protection laws and regulations. WidePoint TM2 solutions provide security, manageability, and visibility of an enterprise's mobile assets and services through a single platform supported by our secure TM2 framework.
WidePoint is the leading provider of customized telecom and mobile management solutions to the U.S. public sector. WidePoint has a diverse portfolio of government and commercial clients, serving global and international enterprises and the Fortune 100 across a multitude of industries.
More About Eric Schleien
To learn more about me, Eric Schleien, check out my personal website and business website. You can also reach out to me on Twitter, Instagram, and LinkedIn.
If you'd like to read my book, you can find it on Amazon. Reviews are appreciated!
Get In Touch With Jason Rivera
To learn more about Jason Rivera, check out his website: Value Investing Journey