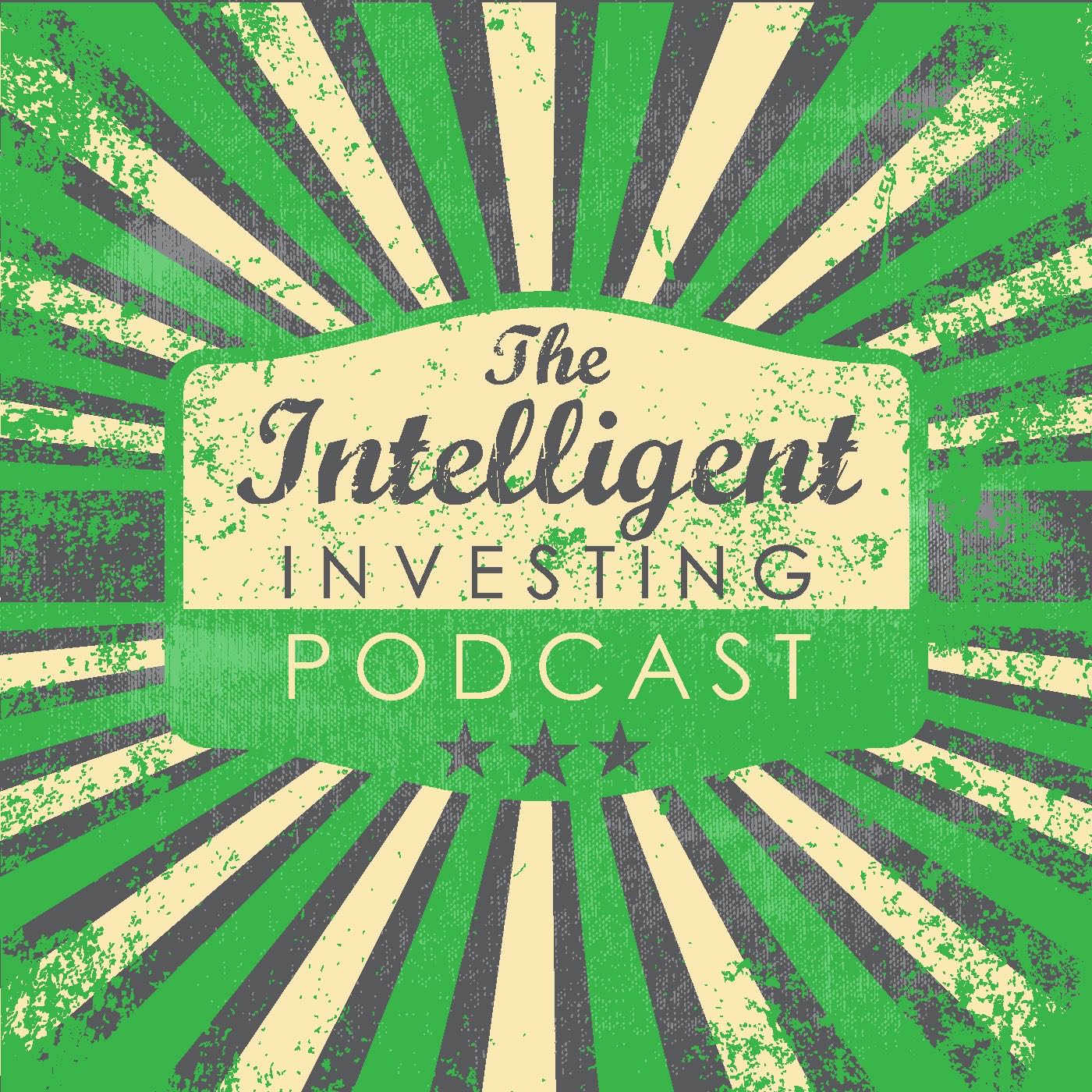 #158: Discussing General Mills $GIS, Intel $INTC JM Smucker $SJM, Apple $AAPL - Jason Rivera
Jun 22nd, 2021 by Eric Schleien
New Podcast
Hey All! I've started a second show completely devoted to the field of Ontology which is another huge passion of mine. Please check out The Eric Scheien Podcast which is an ontological podcast where I break down distinctions of human consciousness as an access to enhancing performance.
Podbean
This podcast is sponsored by Podbean.  Podbean is probably the easiest way to create your own podcast. We use Podbean to host the Intelligent Investing Podcast and my new podcast, The Eric Schleien Podcast.  Download the free Podbean Podcast App, to start, record, and publish your very own podcast in minutes.  Podbean provides everything you need to run your podcast and you can record and publish episodes directly from the app on your phone. Check it out!
TIKR.COM
This episode is brought to you by TIKR.com. This is a product I personally use for researching stocks at my firm. TIKR.com is focused on bringing institutional-quality investment research tools to individual investors. TIKR.com is powered by S&P Global CapitalIQ and has coverage of 50k+ stocks globally with financials, estimates, valuation metrics, ownership, transcripts, news, filings, and more. Join TIKR.com's free beta today with tikr.com/intelligent
NET NET HUNTER
This episode is sponsored by Net Net Hunter. If you're interested in finding high-quality stocks trading at fractions of liquidation value – this research service is for you. I personally use this service at my firm to help me research tiny and obscure net-net stocks all around the world. Using Net Net Hunter comes out to way less money than hiring an analyst to do the exact same thing manually. It's a service I love and I am proud to be able to offer this service to my listeners. If this is something you're interested in, please click here.
Summary
On today's episode, I sit down with Jason Rivera who is self-taught value investor that focuses on small and obscure public companies to buy for his investors and subscribers.
He also have various other mini courses, masterminds, and other online and live events related to value investing and capital allocation as well.
On his Value Investing Journey blog, YouTube, and social media pages he also releases a ton of free content to help people learn how to become a world class value investor.
He also consults, advises, and values and evaluates businesses for business owners with his company Alpha Capital Allocation.
Jason find areas to improve these businesses operations, profitability, cash flow and value, and then shows them how to do it.
He also manage investment portfolios for clients.
Jason has written for several publications and investment newsletters including Seeking Alpha, The Palm Beach Letter, Wyatt Research, Insider Monkey, Guru Focus, and others.
Show Notes
[3:33] Stock Market Valuations
[9:33] Tech industry profits are skyrocketing...
[12:45] Bonds are horrible investments right now...
[16:49] What stock to own in an inflationary environment...
[18:00] Commercial and single family real estate
[18:19] JM Smucker $SJM
[21:50] Apple $AAPL
[22:29] General Mills $GIS
[23:44] The future of Intel $INTC
HELP OUT THE PODCAST
If you like The Intelligent Investing Podcast, please consider leaving a rating and review on Apple Podcasts. It takes less than 30 seconds to do and makes a huge difference! You can also join the Facebook page!      
You can subscribe to the podcast on the following platforms:
GET IN TOUCH WITH ERIC SCHLEIEN
Facebook  |  LinkedIn  | Twitter  | YouTube | GSCM | Instagram
Share
|
Download(

Loading

)