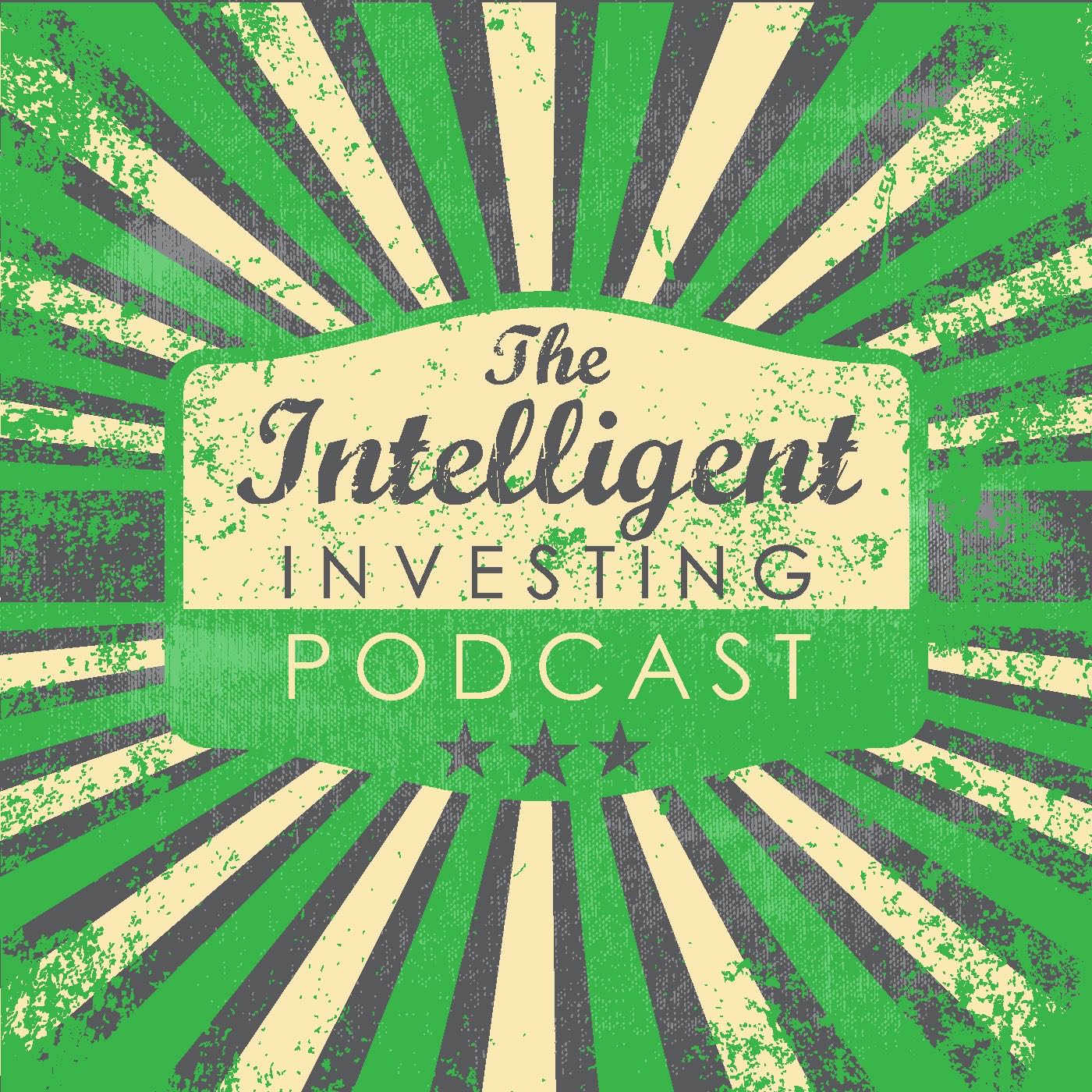 #150: How To Invest In Outer Space…seriously! - Robert Jacobson
May 24th, 2021 by Eric Schleien
This episode is also brought to you by TIKR.com. This is a product I personally use for researching stocks at my firm. TIKR.com is focused on bringing institutional-quality investment research tools to individual investors. TIKR.com is powered by S&P Global CapitalIQ and has coverage of 50k+ stocks globally with financials, estimates, valuation metrics, ownership, transcripts, news, filings, and more. Join TIKR.com's free beta today with tikr.com/intelligent
This episode sponsored by Net Net Hunter. If you're interested in finding high-quality stocks trading at fractions of liquidation value - this research service is for you. I personally use this service at my firm to help me research tiny and obscure net-net stocks all around the world. Using Net Net Hunter comes out to way less money than hiring an analyst to do the exact same thing manually. It's a service I love and I am proud to be able to offer this service to my listeners. If this is something you're interested in, please click here.
Summary
Join Eric Schleien with today's interview guest, Robert Jacobson, as they talk everything about entrepreneurship, technology advancements, and how you can invest in outer space. Robert admits he is no rocket scientist, but as you join us in this discussion, listen as he tells us the many non-hyperbolic real things that are developing right above us.
In this episode, Robert shares the different business models on space and technology exploration emerging in the industry today. From businesses leveraging the advantages of multiple small satellites, providing internet to remote areas, ultramodern telescopic devices, advanced GPS tracking, and even the fusion of VR technology and floatation tanks.
As you remain tuned in, find out more as Robert, later on, speaks of his book that gives us a great introduction to how the industry that will help change humanity is affecting us economically, socially, and more.
About Robert Jacobson
Robert is a hyper-connector, advisor, entrepreneur specializing in the emerging New Space economy. 
Robert Jacobson is an entrepreneur and investor driven by a life-long passion for space. A born improviser, team builder, and dealmaker, Robert approaches business challenges with a flexible and creative mindset. With a talent for developing nuanced, boundary-defying solutions, he creates effective bridges between various enterprises and worlds of experience—from merging interests and subject matter to propelling humanity forward via space's myriad offerings.
Robert authored the book Space Is Open for Business on democratizing the New Space economy.
Robert's Book; Space Is Open For Business: The Industry That Can Transform Humanity
Show Notes
[00:25] What outer space is doing for us.
[03:14] The XPRIZE – Getting a human to space.
[07:55] "It wasn't going to be through NASA."
[10:18] The space advancements by 2020.
[15:10] -An audacious goal of backing up Earth's civilization.
[17:07] On Astrabotic and the project – Great Pause.
[18:39] Floatation tanks – The closing thing to walking on outer space.
[21:15] The opportunities for space ventures today.
[26:34] New business models through satellite advancements, etc.
[35:17] A book on the industry that can help transform humanity.
Resources
About Eric Schleien
Over the past decade, Eric has trained thousands of individuals, including board members of public companies as well as several Fortune 500 CEOs. Eric specializes in organizational culture and has become a leading authority on organizational culture in the investment industry.
Eric has been investing for 15 years and has been using breakthrough coaching methodologies for over a decade. Eric had the insight to combine proven coaching methodologies with shareholder activism techniques to create an entirely new model for shareholder activism that was more reliable and created greater sustainable results in a rapid period of time. On average, Tribal Leadership produces a 3-5x increase in profits of culturally troubled companies within an average of 24 months or less.
Eric currently resides in Philadelphia, PA.
Help Out The Podcast
If you like The Intelligent Investing Podcast, please consider leaving a rating and review on Apple Podcasts. It takes less than 30 seconds to do and makes a huge difference! You can also join the Facebook page!      
You can subscribe to the podcast on the following platforms:
CONTACT ERIC SCHLEIEN
Facebook  |  LinkedIn  | Twitter  | YouTube | GSCM | Instagram
Email: intelligentInvesting@gmail.com
Share
|
Download(

Loading

)