Episodes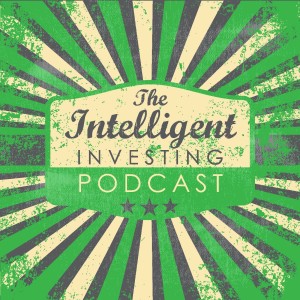 Friday Aug 07, 2020
Friday Aug 07, 2020
OVERVIEW
In this episode of The Intelligent Investing Podcast, Shana Sissel sits down with Eric Schleien to discuss the world of Alternative Investments. Shana is a seasoned investment professional with almost two decades of industry experience. She currently serves as the Chief Investment Officer at Spotlight Asset Group. She also serves as one of the most prominent public faces of the firm. Shana is a frequent contributor on Bloomberg, Fox Business Network, the TD Ameritrade Network, Yahoo Finance and CNBC and travels the globe as a sought-after investment conference speaker.
Mrs. Illinois International 2020
In November 2019 Shana was crowned Mrs. Illinois International 2020 at the North Shore Center for Performing Arts in Skokie, Illinois.
Financial Literacy For Girls
As Mrs. Illinois International she is a prominent advocate for improving financial literacy rates for women and for gender diversity within the finance industry through her platform Investing in Girls.
Through her work with organizations like Invest in Girls and Rock the Street Wall Street, Shana seeks to introduce financial concepts to high school girls and serves as a mentor for young women entering the field of finance. Shana also serves as a spokesperson for Women in ETFs (WE), an organization dedicated to improving gender diversity in the investment industry, where she is a member of the WE Speakers Bureau and Press Corp.
Women In Finance
In 2019, Shana was recognized for her talent as an investor and contributions as an advocate for women in finance when she was named a finalist for Index Portfolio Manager of the Year at the Women in Asset Management Awards. In March of 2020 she was named the winner of Citywire USA's Women Driving Change in Manager Research & Investment Due Diligence award.
SHOW LINKS
SUPPORT THE PODCAST
If you like The Intelligent Investing Podcast, please consider leaving a rating and review on Apple Podcasts. It takes less than 30 seconds to do and makes a huge difference! You can also join the Facebook page!      
You can subscribe to the podcast on the following platforms:
CONTACT SHANA
CONTACT ERIC SCHLEIEN
Facebook  |  LinkedIn  | Twitter  | YouTube | GSCM | Instagram